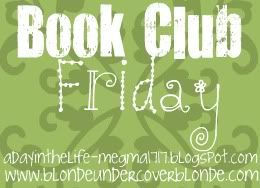 I'm going to assume that you all are growing tired of my James Patterson posts. I'm rather obsessed with his writing lately, and I did dominate another one this week, called Run for Your Life, part of a four book series I've been working on and I'm on the 3rd one now. But while I've been flying through Patterson's suspense thrillers, I've also been working on a book of a very different sort...
I guess you could say the last few months have changed my perspective on a lot of things. Being someone who thought I would be single until I was 35, busily pursuing my career - I was happily rerouted when I met Thomas. I was getting all mushy on here about how amazing he is but even though I don't know what the future holds for us or what the Lord has in store for us as individuals or as a couple yet, I find that being with him has motivated me to better myself in a great number of ways.
One of them being that for the first time, maybe ever, I feel the Lord working on me and giving me the desire to be a great wife, someday. A friend of mine, Melissa, told me recently that every couple before getting married should be required to read, 'Love and Respect' as well as take the Dave Ramsey course. Well I took and then taught Dave, so budget girl I am but I had recently bought and begun Love and Respect just before she told me that.
I haven't finished it yet but I have to say it really has been life-altering for me. I recruited my best friend, Candy, who's fast approaching her one year anniversary of marriage, and we started reading it and talking about it together. It is teaching me so much about love and about the importance of respect to men - something that makes perfect sense the way Eggerich lays it out for you in this text.
I highly recommend this to any of my readers who are: married, engaged, seriously dating, or would like to be any of those 3 things someday. It is a Christian, biblical based text - I know some of my readers are not of the same beliefs as I am but the principles apply either way.
Whew, well, that feels like a breath of fresh air after weeks of Patterson recommendations. I'm hoping to sit down and really write out some of my thoughts on the book and what exactly I've been learning soon - when I have time to put them all into words.
Love,
B