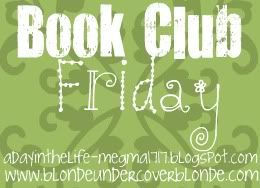 Well we all know I've been a busy bee these past few days but that hasn't kept me from reading at a rapid rate the few times per day I get to sit down (or not) - aka: stop lights, while drying my hair, and on the plane. I finished another book this week and I'm 58% done with Love and Respect (may right about that soon) as well.

I decided I wanted to read more James Patterson since I'm on a role with him lately and so I dominated this little number while en route home from NYC:

It wasn't my favorite of his that I've read so far but it was good enough to inspire me to read the next 3 in the series - starting today when I grab one from the library on lunch. If you're into Patterson, this is a worthwhile read.
Happy reading lovies.
B