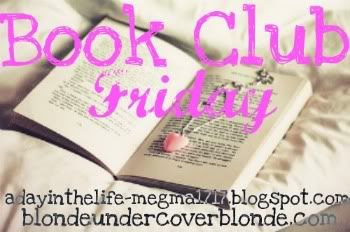 It's the time again and this week I finished:
The last of the Michael Bennett series by James Patterson (a four book series) Tick Tock kept me reading late into the night and while drying my hair in the morning (and not JUST because it had to be returned to the library 3 days after I started it). I love James Patterson's style of writing and ability to keep me intrigued no matter what story he's weaving.
I loved this series so much I've decided to read the 10 books in his Women's Murder Club series next. I'm kind of obsessed with Patterson. Although I will say his newest commercial where he promotes both his newest murder mystery AND his new childrens book kind of weirds me out.
Anyway, if you're a Patterson fan and you haven't read this one yet, do it. If you're not a Patterson reader and you want a place to start this series is light on the gore but high on the politically charged crime. The books will go quick, so have the next one on hold at your local library when you start one.
Happy reading loves.
B