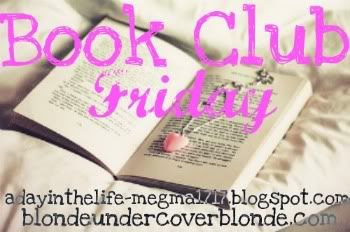 I'm linking up with Heather at blondeundercoverblonde for this weeks Book Club Friday. I skipped last week because I'd gotten a little too busy to keep up my usual pace of both reading and blogging but I'm back to post again this week about Summer in the South.


I picked Summer in the South literally based on the title and the front cover while quickly browsing the 'new release' section at my local library. I didn't read in the inside cover or the back of the book I just took it home and determined I was going to read it. I may have been a better way to pick a book than my usual tactics (online research and reserving of books to pick up).
I felt drawn to the story about a girl determined to be a writer, of novels. She gets the opportunity to spend a summer in the south, in Tennessee. This opportunity comes at the hands of a boy who's in love with her but whom she only seems as a friend. A boy she has always only seen as a friend.
Ava falls in love with the sleepy town of Woodburn and with the Woodburn family of whom she becomes a part. Much like myself she writes what she knows but she weaves her own version of the truth into it. Delving into a past that all of Woodburn would rather forget to find her story amongst those she's grown to love.
There were a few unexpected twists in her story as well as in the one she's so desperately trying to figure out. It wasn't a book I couldn't put down but I found as I finished it that I really did love it. A worthwhile beach read for this summer if you're looking for one to add to your list.
Love,
B